For weekend camping, suburban vacations, mountainside or dirt road cycling, and street cruising, the transportation we need is not only the traditional "from point A to point B", but also a micro-travel of "touring and hanging out" Leisure is a beautiful process of enjoying aimlessly.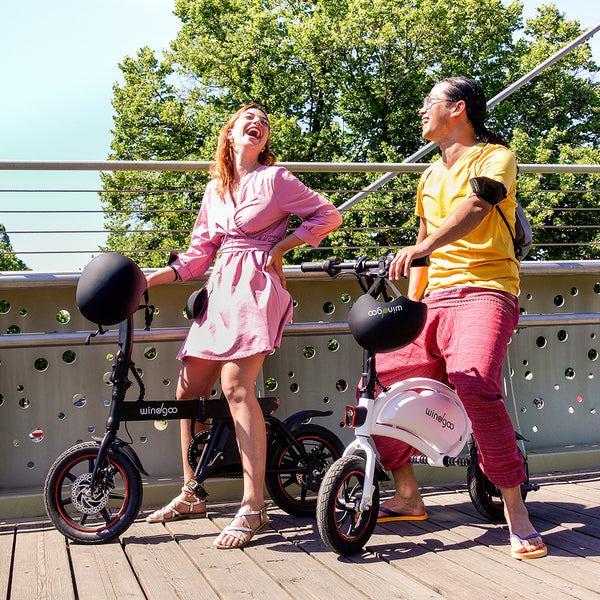 The BMX has appeared, which can not only meet the needs of daily commuting, but also realize portable storage and high performance in multiple scenarios.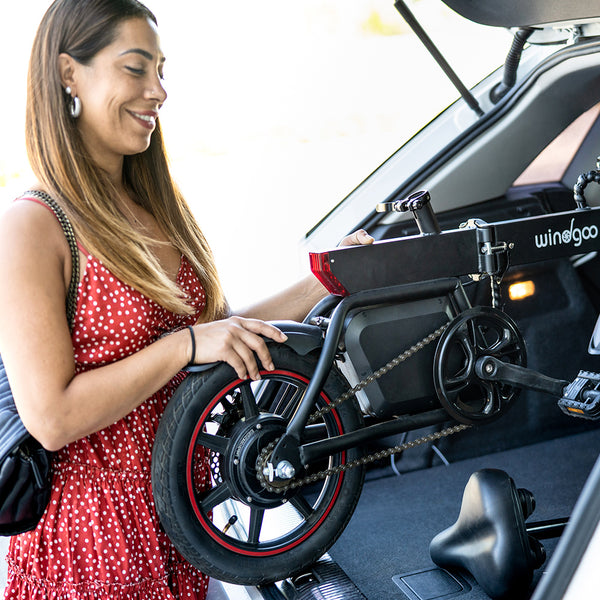 Many people like both the convenience of electric vehicles and riding bicycles, but it will be a challenge to put two large items in the trunk at the same time. Although many products on the market are foldable, electric bicycles with large wheel diameters will become a challenge. Consistently frustrating the trunk, the Windgoo team is excited, is there a chance to combine them into one and create a versatile new product?
The B20 E-bike is an innovation. The 350W motor and 6Ah energy-saving battery make it easy to meet most commuting needs. The 14-inch tires and the half-folding method also make it a darling of the trunk. This is why more and more families and young people choose us. Windgoo B20 E-bike practicality is closer to life.
When all young people need imaginative products, they prefer simplicity and practicality. They no longer regard electric vehicles as only means of transportation. Some of them already have their own cars, or take public transportation or use taxi software. Even sharing bicycles and cars, in more diversified travel options, Windgoo hopes to be used by users as a "Lego" or "Doraemon" in the field of travel. When you need it, you can do it in a few seconds. do it.
what you need it is what it is
"We invited a lot of potential users to try riding, and they all thought it was cool and were looking forward to their B20 E-bike. We believe that what young consumers want is no longer simple travel, but a distinctive new experience and satisfaction products for their aesthetic needs.
Windgoo hopes to meet the different travel needs of young people, bring more fun to users, and make travel more convenient.
For the design concept, Windgoo always pursues environmental friendliness. Use the least production resources to create the most practical means of transportation. In terms of material selection, Windgoo uses ternary lithium battery and ferroalloy body to achieve resource recovery. Each Windgoo enjoys a 2-year warranty, during which parts and batteries can be replaced at low cost to maximize the product life cycle and reduce resource waste.
Windgoo believes that it is a cool thing to spend less cost and create the most valuable products for users. At the same time, it is committed to integrating short-distance travel with sports, fitness, leisure and entertainment. By folding, it is easy to carry, saves storage space, and provides a simple, diverse, low-carbon, environmentally friendly and healthy new travel mode for today's congested traffic.