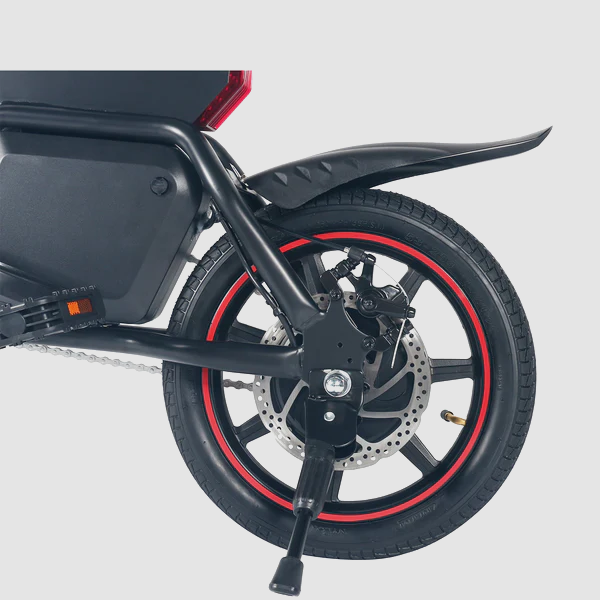 H1 Speaker Cycling Helmet
---
Introducing the H1 Speaker Cycling Helmet - the ultimate gear for all cycling enthusiasts! Gear up with this cutting-edge helmet that not only prioritizes your safety but also takes your biking experience to a whole new level.

Stay connected and entertained while on the go with the built-in speakers of the H1 Speaker Cycling Helmet. No need for bulky headphones or distracting wires, as the helmet seamlessly integrates high-quality speakers right into its design. Enjoy your favorite tunes or podcasts as you pedal through scenic routes or conquer challenging terrains.

Safety is paramount, and the H1 Speaker Cycling Helmet ensures your protection with its durable construction. Crafted with a high-quality ABS shell, this helmet provides reliable impact resistance, shielding your head from potential accidents. The adjustable chin strap guarantees a secure fit, while the ventilation system keeps you cool and comfortable during those intense rides.

Designed with convenience in mind, the H1 Speaker Cycling Helmet features an easy-to-use control panel located on the side. Effortlessly adjust the volume, skip tracks, or answer calls with just a touch of a button, all while keeping your hands safely on the handlebars. The helmet is also equipped with a built-in microphone, allowing you to take calls hands-free, ensuring your safety and convenience on the road.

Whether you're a casual rider or a seasoned cyclist, the H1 Speaker Cycling Helmet is a must-have accessory. Its sleek and modern design, combined with its innovative features, makes it the perfect companion for your biking adventures. So why settle for an ordinary helmet when you can have one that enhances your ride with music and functionality?

Gear up with the H1 Speaker Cycling Helmet and elevate your biking experience to new heights. Safety, style, and entertainment all in one - this helmet has it all. Don't miss out on the opportunity to revolutionize your cycling journey. Get yours today and embark on the ultimate biking adventure!
Ships in 2 working days from the Germany or United Kingdom
Buy now, pay later in 30 days with Klarna.

Now available for UK,DE,FR and NL.
This product has no reviews yet.